More in this section

↓
North West Programme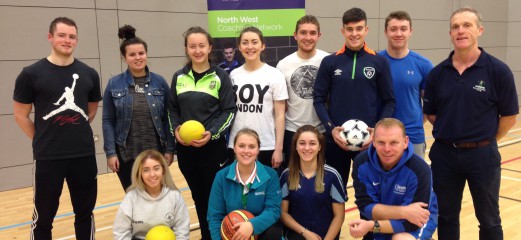 Since the creation of the North West Programme in 2010, Sport Northern Ireland have significantly contributed to the development of sport in the area. This impact has been realised through the development of coaches, volunteers, officials and clubs throughout the region.
Sport NI have acted as major stakeholders in the North West Programme and have consistently facilitated national developments at a local level via the North West Coaching Network. The Network is made up of local authorities and national governing bodies which impact in the locality. Each member organisation has committed to supporting the education and development of those responsible for making sport happen in the region.
The network focuses on ensuring that those involved in club sport receive access to learning opportunities which will improve their knowledge, skills and qualities & build club capacity. Building a 'culture of the learning coach', has and continues to be a strong focus for the North West Coaching Network. Establishing a club & workforce programme which is reflective of the needs of the NW sporting population has been a key factor in the design and delivery of the regional programme.
Back to top

↑