More in this section

↓
The Impact of Covid 19 on people within our communities
The impact of Covid 19 on people within our communities – what the evidence tells us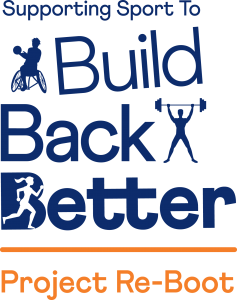 Sport and physical recreation will be vital in raising the spirit and mood of our community as we come out of the necessary periods of lockdown, shielding and self-isolation that is required to stop the spread of the Coronavirus.
We know that certain groups of people have been impacted by Covid-19 more than others; and that these people may be more difficult to engage and re-engage in sport and may not be as comfortable living with Covid-19 as others. Our investment through Project Re-Boot:Team Up will ensure that people are encouraged and supported to participate in sport, and that through sport their confidence will grow and their anxiety reduce. Our investment in clubs and organisations at grassroots level, will support the provision of new, innovative and creative opportunities.
It presents an opportunity to try out and pilot new ideas which will help sport to Build Back Better.
Our priority groups of people for this programme include:
✓ Women and girls
✓ People with disabilities
✓ People with long term limiting illness
✓ Children & young people – especially those aged between 11 and 18
✓ Older people over 50
✓ Black and ethnic minority communities
✓ People on a low income
✓ Families
✓ People living in areas of greatest need
Find out more about why here
Back to top

↑