More in this section

↓
Re-opening Sports Facilities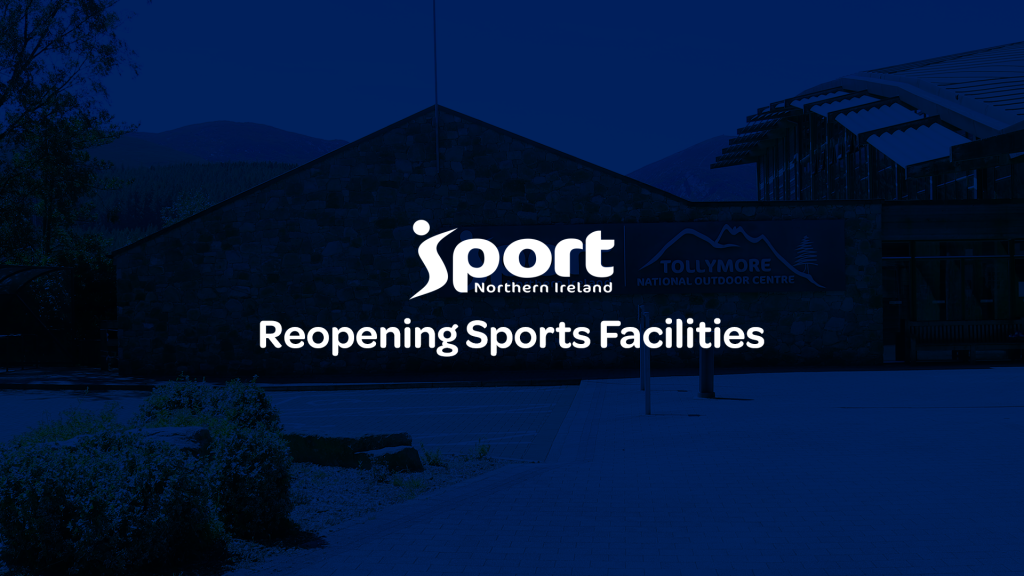 RE-OPENING SPORTS FACILITIES
Covid-19 remains prevalent in society and continues to present challenges for sporting organisations across Northern Ireland.  Those owning or operating facilities continue to adopt measures to ensure their infrastructure operates efficiently within Covid-19 guidelines.
The Northern Ireland Executive are reviewing restrictions on an ongoing basis, in line with 'Moving Forward', the Executives Pathway out of Restrictions.  Sport NI has created this webpage to share the most relevant information and guidance from across the sports sector to support clubs and organisations with the challenges associated with operating sports facilities.
Relevant Guidance Materials:
The NI Executive guidance: the Department for Communities website publishes the most relevant guidance materials from the NI Executive for re-opening sports facilities in Northern Ireland. The guidance includes links to further detailed information and sources of advice. It also includes links to information on re-opening sports facilities and making workplaces safer.
UK Active guidance: UK Active are a membership organisation who work across the private, public and third sectors. They facilitate partnerships, organise campaigns, and provide high quality membership services, including operational advice and guidance on re-opening facilities following Covid-19 restrictions. Most of this information is available free of charge on the UK Active website. UK Active's guidance is updated regularly in line with the most up-to-date information from the UK Government and from the devolved administrations.
Public Health Agency Guidance: The Public Health Agency provide lots of public health information relating to Covid-19, but also valuable information for businesses. While not all of this information will be applicable to sports and leisure sector, much of it is applicable and provides a really useful information source.
NI Business Info guidance: NI Business Info is a free website service offered by Invest Northern Ireland. It is the official online channel for business advice and guidance in Northern Ireland. Here you will find a large range of guidance material relating to: managing staff, working safely, and paying employees.
Other Sources of Information:
National Health Service (NHS) resources are available here
World Health Organisation resources are available here
Northern Ireland Health & Safety Executive resources are available here
Sports Grounds Safety Authority resources are available here
International Association for Sports and Leisure resources are available here
Chartered Institute of Management of Sport and Physical Activity resources are available here
Exercise Movement and Dance Partnership resources are available here
Chartered Institute of Building Services Engineers resources are available here
Chartered Institute of Building Services Engineers resources are available here
Back to top

↑