More in this section

↓
Sports Strategy
Sports NI works in partnership with DfC to deliver on Active Living: the new Sport and Physical Activity Strategy for Northern Ireland launched in March 2022.
This strategy sets out a new shared sporting vision of 'a lifelong involvement in sport and physical activity' over a period of the next 10 years that aims to deliver an active, healthy, resilient and inclusive society which recognises and values participation and excellence.
The key strategic priorities that underpin Active Living are to:
-       get more people
-       more active
-       more of the time
Active Living sets a direction for sport and physical activity that is based around inclusion, engagement, community, excellence, partnership, collaboration and shared spaces that collectively maximise the benefits of more people, being more active, more of the time.
It explains how sport in Northern Ireland will be developed and financially supported over the next ten years. Active Living also affirms the Government's commitment to put in place effective structures and mechanisms in support of making sport and physical activity accessible for all.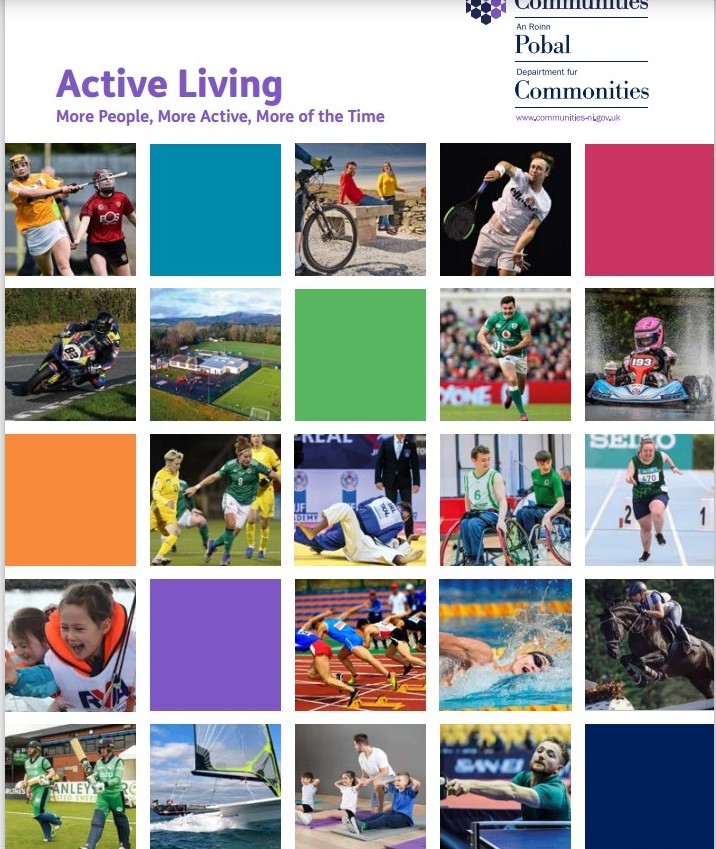 Active Living - March 2022
Back to top

↑