More in this section

↓
Sports Strategy
Sport Northern Ireland works in partnership with DfC to deliver on Sport Matters: The Northern Ireland Strategy for Sport and Physical Recreation, 2009-2019.
This Strategy sets out a new shared sporting vision of 'a culture of lifelong enjoyment and success in sport', as well as the key strategic priorities for sport and physical recreation, and informs the direction of future investment – underpinning three areas:
1.Participation
2.Performance
3.Places
It sets out the case for ongoing and increased investment in sport and physical recreation to deliver a range of sporting outcomes and support the wider social agenda in areas such as education, health, the economy and the development of communities over the period 2009-2019.
It explains how sport in Northern Ireland will be developed over the next ten years and affirms Government commitment to put in place effective structures and mechanisms in support of a vision.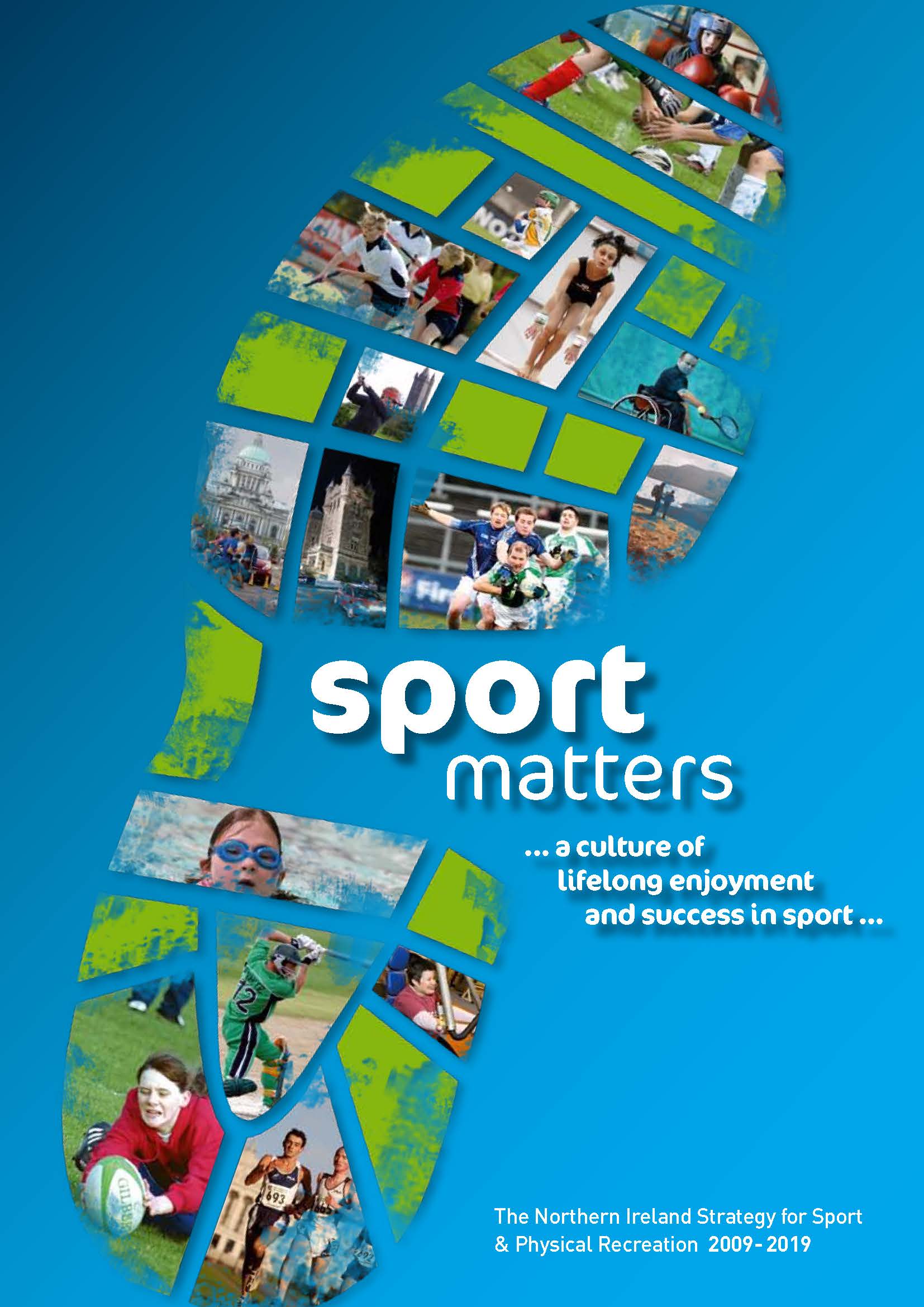 Sport Matters: The Northern Ireland Strategy for Sport and Physical Recreation, 2009-2019
Back to top

↑