More in this section

↓
The Curious Coaching Podcast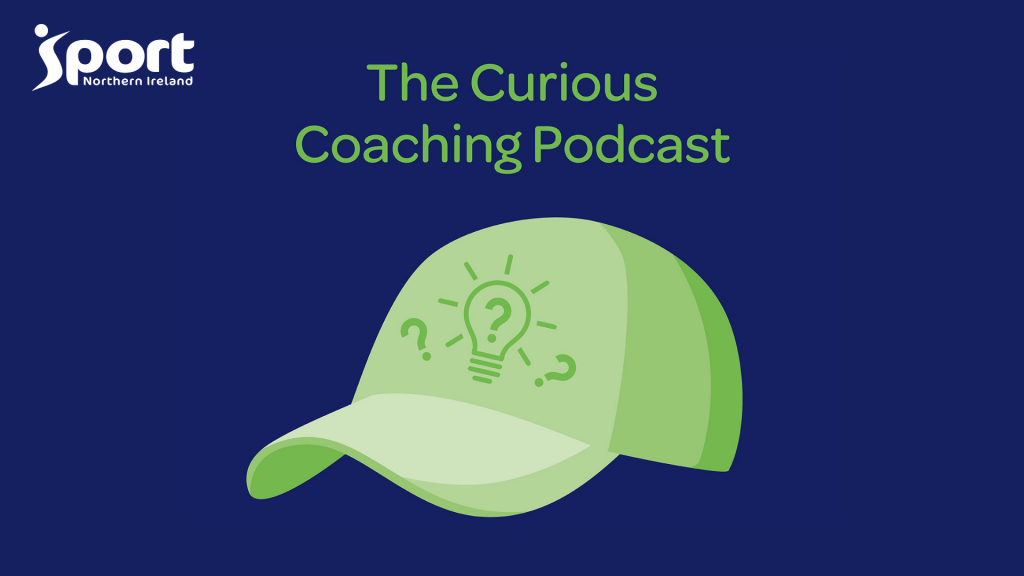 The Curious Coaching Podcast is a Sport Northern Ireland podcast for sports coaches who are passionately curious about how they can maximise the power of sport through great coaching.
On Series Two hosts Michael Cooke and Simon Toole will be discussing the subject of coach well-being.
Listen back to Series One HERE
Episode 4 – Jenny Coe
Jenny Coe refers to coach wellbeing as feeling good and functioning well which is why she believes it should be high on a sporting organisations priority list. Jenny describes the role of organisations in relation to high challenge and high support for their coaches.
Jenny is the Player Care Lead to the Women's Pro Game in the English FA, having previously worked for three seasons with West Ham Women's 1st team as Head of Performance and Well-being.
Listen on Spotify, Amazon Music or YouTube
Episode 3 – Suzanne Robinson
Suzanne Robinson describes how she manages her own wellbeing as a volunteer coach. The episode centres on the importance of ensuring circumstances where no one person can give more than they can sustainably give.
Suzanne highlights how summer and winter breaks can be healthy for coaches and other strategies which clubs and other sporting organisations can implement to support coach wellbeing.
Suzanne is a committed leader and long serving volunteer coach at Ripples Special Olympics Sports Club in the Portadown and Craigavon areas.
Listen on Spotify, Amazon Music or YouTube
Episode 2 – Mick McKinnon
In this episode Mick McKinnon candidly shares his personal story of his own experiences in relation to coach burnout. Hear about the importance of coaches to talk about their struggles, to switch off at appropriate times and the need to raise awareness.
Mick McKinnon is an experienced hockey coach with decades of experience in the game. He has coached every level of hockey from grassroots to senior international level. Mick has recently been appointed to the role of Hockey Ireland Pathway Manager.
Listen on Spotify, Amazon Music or YouTube
Episode 1 – Dr Peter Olusoga and Derek O'Riordan
Dr Peter Olusoga and Derek O'Riordan discuss a number of pertinent strategies which can be impactful to reduce the chances of coach burnout. Our guests also discuss coach wellbeing as a performance advantage and what this might mean in the world of competitive sport.
Dr Peter Olusoga is a Senior Lecturer in Psychology. His current research focuses on stress, burnout, and well-being in sports, with a particular interest in high-performance environments and elite coaching.
Derek O'Riordan is a coach, coach developer and coaching systems builder working with a range of sports. Derek's research has focused on stress and coping, and how coach developers can support coaches to manage stress and avoid burnout.
Listen on Spotify, Amazon Music or YouTube
Back to top

↑