More in this section

↓
General Data Protection Regulations (GDPRS)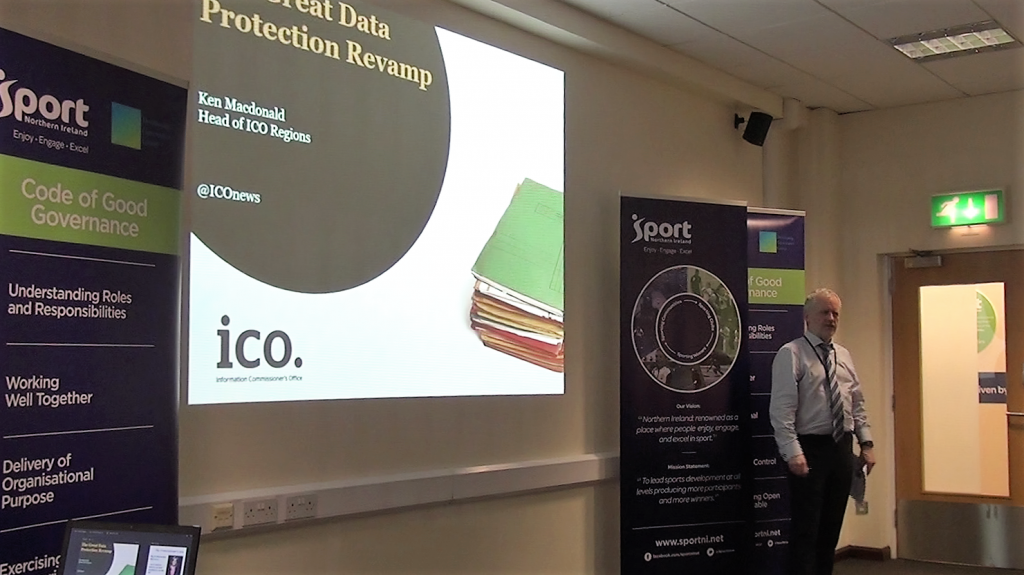 Let's talk about GDPR – General Data Protection Regulation
With the introduction of the new General Data Protection Regulations coming into effect on 25 May 2018, it is vital that organisations have an action plan in place to implement
the key concepts and changes to be ready for the challenges ahead.
This includes:
Ensuring that data processing activities (including sharing of data between registered clubs and with other organisations) are GDPR compliant.
Making changes to online services and processes to ensure organisations can meet stricter conditions for consent, manage enhanced individual rights and evidence wider GDPR compliance.
Developing a learning programme for staff and volunteers, data processers and other data controllers e.g. member clubs and affiliated organisations.
Provide supporting tools and information to registered clubs to help them become GDPR compliant.
Sport NI are providing workshops for governing bodies during 2017-2018 and developing a library of resources – in November 2017 the Head of ICO Regions, Ken MacDonald (pictured) led an event at the House of Sport. Further workshops will be delivered during January-March 2018.
Please go to the link  to register and have access to the range of resources that will help you successfully complete this journey to compliance by 25 May 2018.
Back to top

↑