More in this section

↓
Designated Officer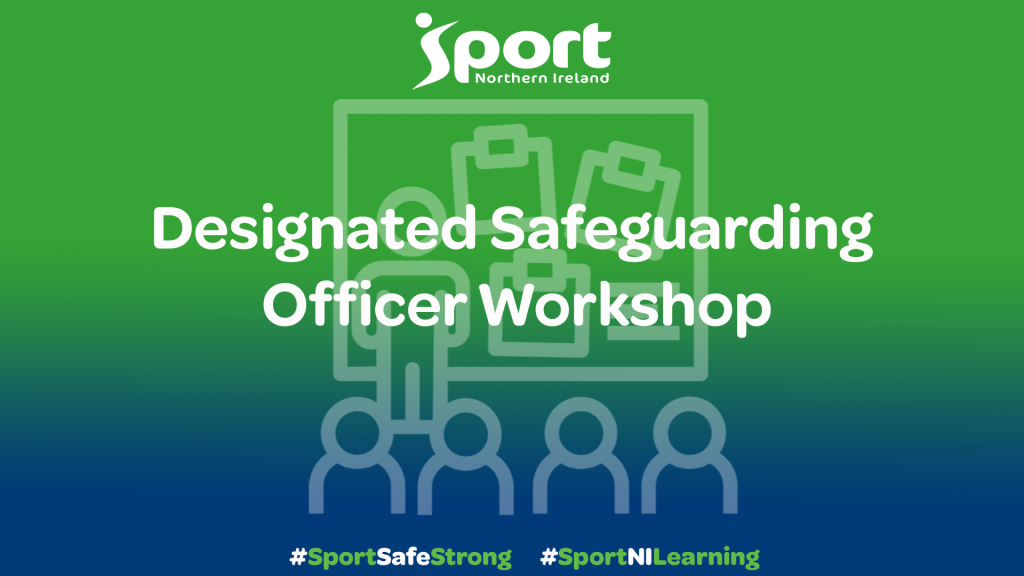 From the 1st September 2021, Sport NI will no longer be organising and delivering Safeguarding workshops directly but will return to facilitating workshop bookings from Governing Bodies and Local Authorities as was the delivery model pre-pandemic.  This includes the Designated Safeguarding Children's Officer Workshop.
The Designated Officer Workshop aims to support those undertaking the role of Designated Safeguarding Children's Officer in sports clubs including creating an awareness of key legislation and good practice, how to respond in a range of situations of concern and how to develop the standards of safeguarding within a club environment.
The 3 hour workshop will be available in both an online/virtual format and a face-to-face workshop (depending on how the organiser chooses delivery).
The face-to-face workshop takes place over one evening and is a three hour workshop.  A tutor will deliver in person and those completing the workshop will receive a certificate of completion for their records.
The online/virtual workshop takes place over 2 evenings incorporating 2 x 1.5 hour sessions.  Both sessions need to be undertaken in order to complete the workshop.  The workshop format is online/virtual delivery with a tutor via Zoom including interactive polls and breakout rooms to knowledge check and promote discussion.  Participants will be emailed a PDF certification upon completing both parts of the workshop.
The cost of the workshop will be determined by the organiser.
NB: ALL PARTICIPANTS MUST HAVE COMPLETED THE SAFEGUARDING CHILDREN AND YOUNG PEOPLE WORKSHOP PRIOR TO UNDERTAKING THE DESIGNATED OFFICER WORKSHOP.
Please contact your Governing Body Development Officer or Local Authority Sports Development Officer to check when the next workshop is taking place within your area or sport.  If you are unsure of who to contact within  your Governing Body or Local Authority, you can send an email to workshops@sportni.net providing us with your sport and area and we will be able to signpost you who to contact. Alternatively you can contact Sport NI on 07814075365 (between the hours of 9am – 5pm Monday to Friday).
Back to top

↑