More in this section

↓
Sports System Investment – Governing Bodies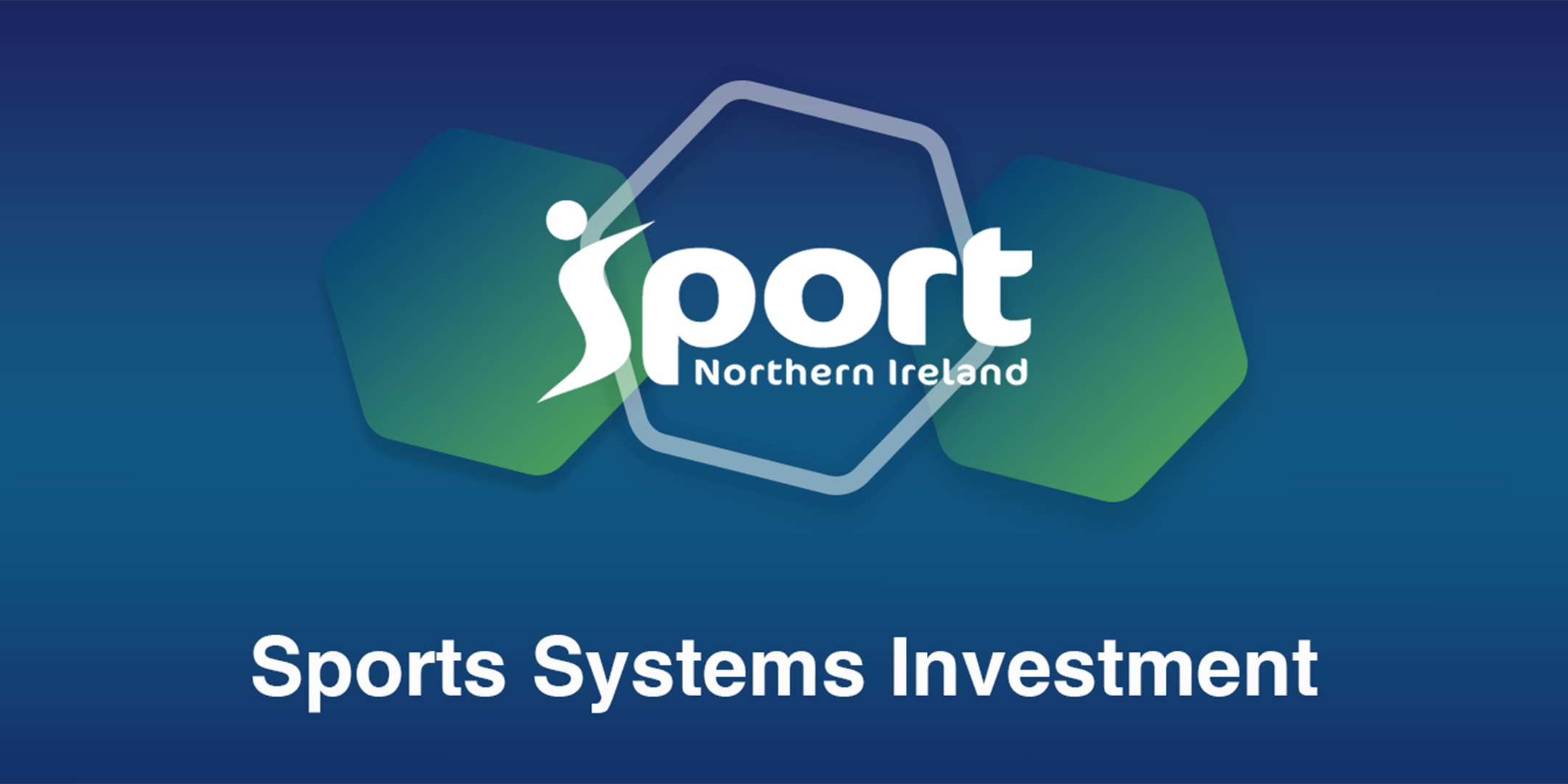 Sports System Investment – Governing Bodies
Who is this investment for?
Governing Bodies currently in receipt of Sport NI Funding
Strand 1 of investing in the sports system is to confirm the future investment in the Governing Bodies who are already funded through Sport NI. Our engagement approach has been reflective of this. In this engagement we also opened up to those Governing Bodies who are not currently funded by Sport NI. Investment into other Governing Bodies will open in Spring/Summer 2023.
Why are we investing in Sports Governing Bodies?
We recognise the deep-rooted inequalities in sport, which mean people have been excluded because the right options and opportunities have not been there. This is at the heart of any future investment into the Sports System. Sports Governing bodies are central to the delivery of sport in Northern Ireland so we want to have real conversations to maximise their impact and help us understand and address these inequalities.
Please find the Sports Systems Investment Programme Equality Screening documents at this link: http://www.sportni.net/about-us/equality/
Please see the image below for the funding amounts given to Governing Bodies in 2023/24: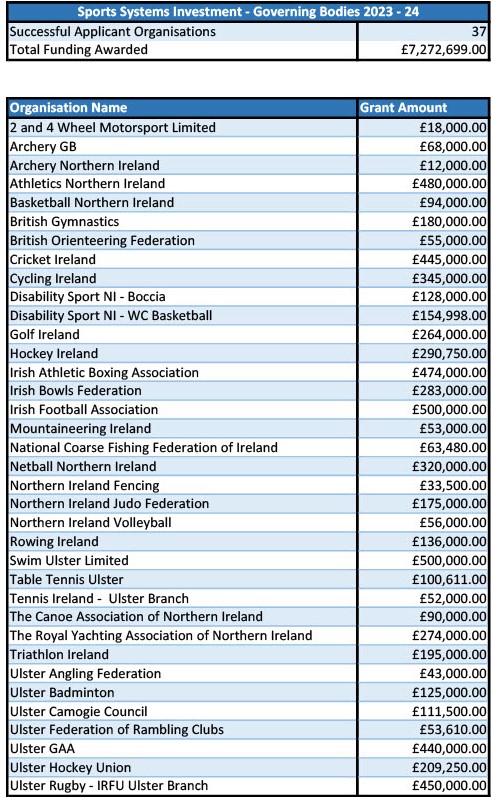 Back to top

↑