More in this section

↓
Sports Systems Investment – New Governing Bodies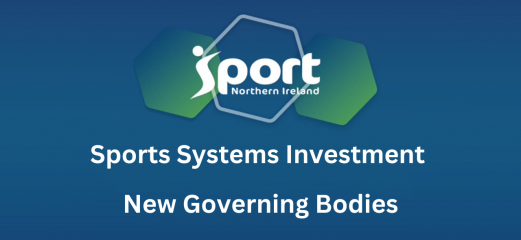 Sports Systems Investment – New Governing Bodies is a funding programme specifically targeting Recognised sports organisations who have not been eligible to apply for funding through the Sports System Investment – Governing Bodies element of National Lottery funding this year.
This investment is to help Recognised governing bodies, not currently funded in the sector, to have stronger systems in place.
A total programme budget of £100,000 is currently available for sports governing bodies to apply for, up to a maximum individual award of £25,000.
Applications are now open and will be assessed on a rolling basis as they are received.  The closing date for applications is 8 December 2023 and all awards must be completed by 31 March 2024.
Please see attached link below to the application form plus the Guidance Document which explains how it should be completed.
There will also be an online information session, via Zoom, on Thursday 14 September at 10am.  If you would like to attend this session, please also email the below address and registration information will be provided.
If you have any further questions you can also send an email to: SSIGBnewgoverningbodies@sportni.net
Back to top

↑