More in Performance Science

↓
Performance Science
What is Performance Science?
The Performance Science Unit incorporates the conventional sports science disciplines of Performance Analysis, Performance Nutrition, and Physiology. In addition, the Sports Institute also refers to consultants in Biomechanics if necessary.
The main objective of the Performance Science multi-disciplinary team is to use knowledge and expertise to assist athletes to realise their true potential through an enhanced level of understanding and application of the nutritional, physiological and performance aspects of their sport.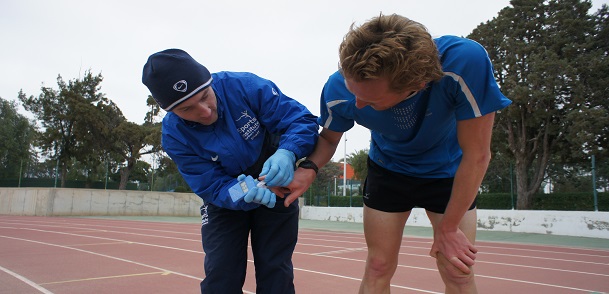 Generally,interventions are concerned with profiling and monitoring athlete training and competition performance and general health status. The information gathered is evaluated using an established evidence base, enabling prescription of specific strategies to individualise training and nutrition programmes and optimise preparation for competition.
The Performance Science Team collaborates with the Performance Skills and Sports Medicine practitioners and Strength and Conditioning coaches to develop inter-disciplinary projects with the aim of positively impacting on performance.
This integrated approach to athlete and coach support enables a comprehensive holistic service to be provided, tailored to suit the individual performance goals and specific needs of each athlete.
Moreover, integration is facilitated by the centralisation of staff, which promotes daily interaction, leading to appropriate solutions to performance issues.
As sport is extremely dynamic and performances are constantly improving, innovation is required to provide the support necessary for athletes to compete on the world stage. Creativity and innovation is therefore encouraged within performance science and this is often demonstrated by practitioners piloting and embracing new technologies or using novel approaches to problem solving.
Back to top

↑